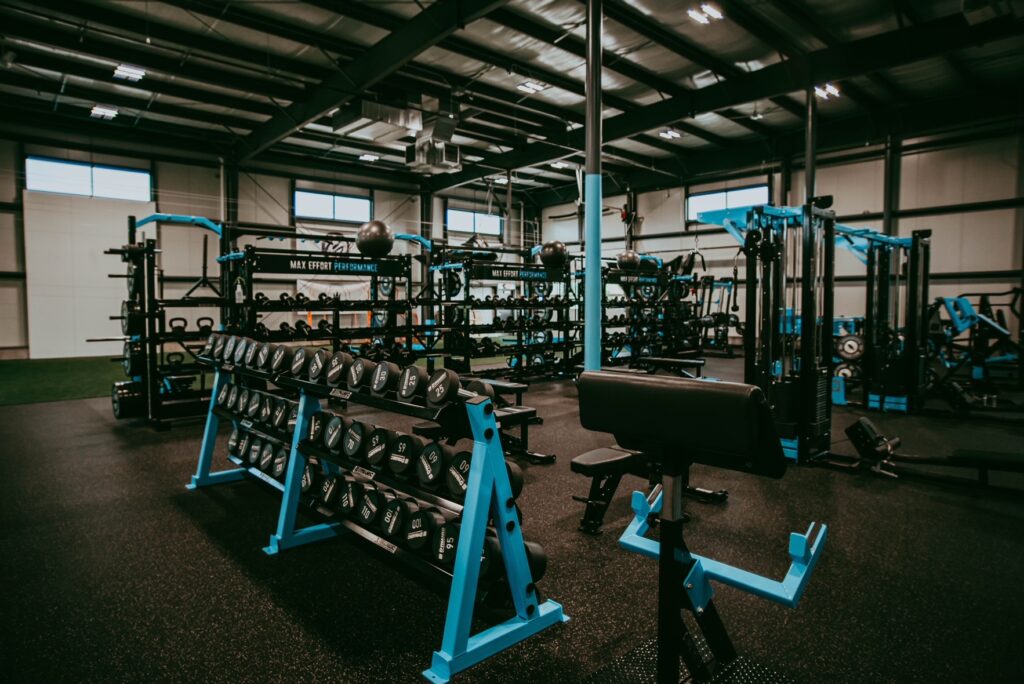 Building Humans With Max Effort
Max Effort Performance is a 12,500 square foot premier training facility for any health enthusiast.

We offer private, semi-private and group classes.

We have (7) squat racks, lots of dumbbells ranging from 5lbs to 150lbs and plenty of pin-select and plate loaded machines.

Max Effort Performance has its own cardio area as well.

With over 3,000 square feet of indoor turf, Max Effort Performance offers batting cage rentals and turf rentals for any sport.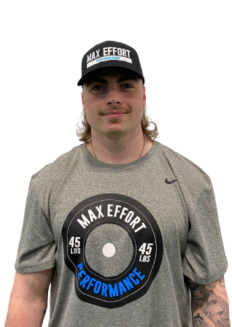 Lead Kettlebell Group Fitness classes & Kettlebell Competition Coach

IKFF Level I and Level II , IKO, Modern Kettlebell trainer Level 2,  IKFL Certified exercise coach,

ISSA Certified Personal Trainer and Corrective Exercise coach

CPR and AED certified

3 time World Kettlebell Champion representing team USA in Kettlebell Sport

Qualified for 3 US Teams for 2020 in Kettlebell sport

My passion is seeing people reach their full potential through fitness and training.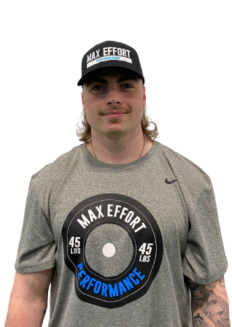 Hello! My name is Jami DeHaan and I've been a certified Zumba instructor for 11 years. I started dancing at age 4, was a member of the East Kentwood varsity dance team and I filled in as the JV dance coach after graduating. I've always enjoyed dancing and coming up with my own choreography. I became a Zumba instructor to share my love of dance, while encouraging students to just be themselves and have FUN! There are NO wrong moves in Zumba, just keep moving and smile I always say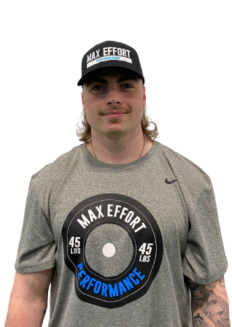 I am a strength and speed coach here at Max Effort Performance (Certified Physical Preparation Specialist). I specialize in training athletes from middle school to collegiate along with powerlifters and strength athletes. My clientele variety is very wide from working with world strongest man contenders to your average adult.

In my free time I enjoy to spend time with my wife and friends camping, powerlifting, jeeping, mountain biking, and backpacking.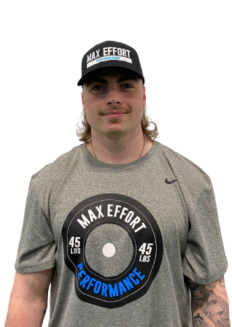 2021 will mark my 30th year in martial arts. I am currently teaching a hybrid of Muay Thai, Sanshou (Chinese Kickboxing), defensive tactics, and Judo.

I focus on standup/striking utilizing focus mitts, Thai Pads, heavy bags, and person to person technical drilling.

Interval training, and conditioning, focusing on timing, technique, and balance. Substantial core training to help facilitate speed and power into technical striking.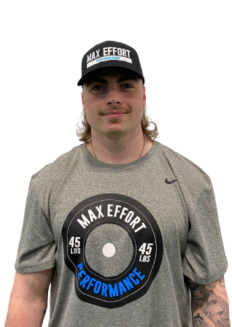 NAFC certified personal trainer and group fitness instructor.

 

I teach Bootcamp and our Senior Strength classes.  

I love to help beginners learn their way around the gym.  I will help you gain the confidence you need with exercises and equipment while working on you fitness goals.

 

I am a self proclaimed fitness fanatic.  I like trying and learning new things.  

I enjoy yoga, running, strength training and powerlifting.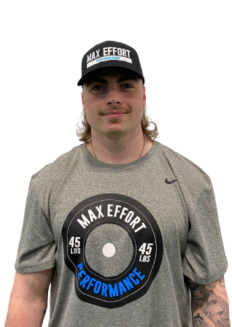 Strength & Conditioning Coach
Hey Max Effort Family, I am coach Brian. I grew up on the east side of the state in Fenton, Michigan.  Playing soccer at a high level and other sports was my life.  I have always been fascinated with sport performance and continue to learn and grow in the field as much as I can.  After high school I attended Central Michigan University, completing my Bachelors Degree in Exercise Science.  Soon after I had the opportunity to move to South Florida to train athletes of all ages.  After several years working with high school, collegiate, NFL combine prep and professional athletes, I earned an opportunity to be the Head Strength and Conditioning coach at American Top Team in Coconut Creek, Florida.  While there I was one of many puzzle pieces to help bring American Top Team their first UFC champion, Robbie Lawler.  A couple notable athletes I have had the pleasure of working with include Robbie Lawler, Dustin Poirier, Jorge Masvidal, James White, and Jeff Conine. I am excited to bring professional standards to anyone looking to improve their overall athletic performance and fitness levels.

Certifications:
NSCA CSCS
USAW Level 1

Specialties include:
speed & agility development, biomechanics and overall athletic development.